Dear Friend,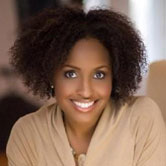 Laid off workers aren't the only ones looking for a job these days. From business owners whose businesses can't stay afloat in this economy to stay-at-home moms who now need to help keep the family afloat, there are many reasons a person might aim to get back into the "career game." And it comes with its own unique challenges, but when looking for a new job, you can overcome your biggest obstacles with these five strategies:
1. Let go of any negative emotions about going back to work.
There's a good chance that this isn't the way you planned it. You wanted your business to thrive, and now you are forced to get a job. You wanted to stay at home with your children, but your husband's layoff or a divorce or some other challenges are forcing you prematurely back into the work force. In my book, Where Will You Go from Here?, I give Five Commitments – a mindset for bouncing back from a setback. The first is, "I will not feel sorry for myself." Whatever aggravation or anger you are harboring, let it go. You need that energy to conquer the challenge of landing that new job. It is what it is. Accept that and make a decision to do what you have to do to get yourself financially and professionally on track in this season of your life.
2. Don't let the crowded market deter you.
With so many people searching for jobs right now, it feels like a very unfortunate time to join them. There is nothing you can do about the fact that so many others are looking for a job, too. What you can do is choose the right attitude, and be smart about your approach to your job search. Lots of people are looking to make career moves, but many of them are not doing the kinds of things that will help them succeed quickly at it.
3. For business owners, reframe your experience to appeal to employers.
Business owners are used to being in control. Many are driven by the thrill of landing new customers and being creative. These are great attributes, but reframe them so that an employer does not see you as someone just looking for a stopgap until the economy gets better. Talk about your management and budgeting skills. Give examples of problem solving. Show how you worked as a team with your staff or customers to meet challenges. And also be honest about your desire to not run it all any more – that you see the benefit of being a part of something bigger than yourself in the form of a large organization. Paint a picture so that your potential employer can imagine you working at their company.
4. For stay at home moms, tap into your personal network.
Start your search by putting out "feelers" to the people you know. There are people who know what you are capable of because they worked with you when you were previously in the work force. There are neighbors, friends, your husband's or family members' co-workers who personally know you. Rely on those relationships to help you get your foot in the door. These people are less likely to negatively assess your lack of recent workplace experience and focus on the important qualities you bring to the table.
5. Be open to advice, support and constructive criticism.
This is a new endeavor – even unexpected. Don't make the mistake of going it alone. Call colleagues and those who you know for advice. Invest in a resume writer to get your resume noticed – even creating different resumes to fit the position you are applying for. Practice your interview skills and answering the tough questions that will come at you because you have been out of the job market for awhile. Maximize every opportunity by being prepared with sharp answers, especially for the questions that scare you most (i.e., Are you just looking for a job until you can get your business back on its feet? Can you really learn the new technology that's come along since you dropped out of the work force ten years ago?)
My challenge to you this week:
Don't be deterred for your job search goal! Reach out. Revamp. Recharge!
Journaling assignment:
In what way(s) could I improve my attitude about finding a new job – whether I'm out of work now or just looking for a new career path? What step will I take to reflect a more optimistic attitude this week?
Until next time …
Valorie Burton, a life coach and speaker, is the author of Listen to Your Life, Rich Minds, Rich Rewards, What's Really Holding You Back?, Why Not You? and her latest, How Did I Get So Busy? The 28-Day Plan to Free Your Time, Reclaim Your Schedule and Reconnect with What Matters Most. Subscribe to her FREE, inspirational e-newsletter at www.valorieburton.com.