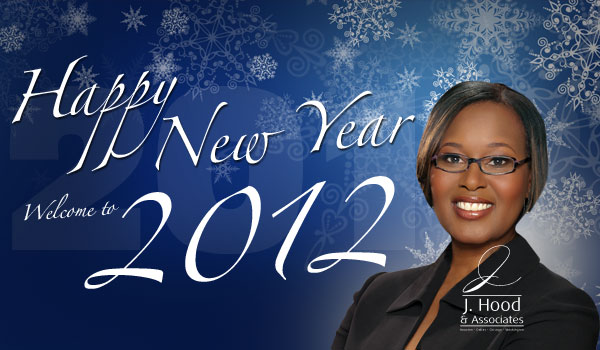 Home for the Holidays: Help, Hope, & Healing Series
We each can possibly recall an experience where we were blind-sided by others. We honestly will admit that we did not see what was about to happen coming. Consider a time in your life where you needed to take a stand for something and you had people indicating they would support you and be there for you as you took your stand. Then all of a sudden you find yourself alone. What happened to all those people who had your back? What happened to all the encouragers who egged you on to take your leap of faith toward your dreams? Well from personal experience I can recall that the stakes were too high for some people to go the distance. Heck, some never made it out of the starting block. It can be a heart breaking moment once you realize that you must take the journey toward your destiny by your lonesome.
You must question yourself if you want certain people who are with you now, walking with you to your next station in life.
Do they have a true personal relationship with God?
Have they made peace with their past?
What leap of faith testimony do they have that you can glean a few life lessons?
How is their prayer life?
All I can say from experience is, I would rather be by myself working toward the good thing God as in store for me, than walking beside people who are wishy-washy and don't have a clue about how to walk by faith. God says 'you can't put old wine in new wineskins' so I stopped trying to figure why people didn't come with me when I took a stand. I began 20 years ago with a radio ministry, then one day Disney decided to buy-out the station. I was disappointed, but not deterred. Then the time came to leave the church ministry to go my way with my ministry. This was one of the hardest things I had ever done. It was not well received by some, but I was not in the habit of pleasing people; only God. I could have easily  remained in my comfort zone. I could have given in under the weight of such great responsibility. I could have even turned my back on God for putting me in a position to exercise my Job-like faith. Yet, God kept reminding me "behold I am doing a new thing," are you onboard or not? You see what God has for you is based on His desire to use you in His kingdom-building work. It has nothing to do with whether or not other people believe, as long as you believe. Here are two key things to consider when determining if you are ready to step out on your own.
Ministry or business ventures thrive when you believe in your gifts and talents. When you understand that there is value in having others walk with you, but accepting they are not necessary for God to carry out His will for your life; and
Not everyone can or will be able to handle all you have been through or will go through with God to get where you are now and will go later on. Can you say high "collateral damage?"
We must be open to God's leading and let him purge us from familiar people, places, and things. Without His leading, we are destined to fail under the weight and pressure of the responsibility. And, better still feeling guilty about bringing others along who were not ready for the journey and got burned out along the way. By now you are learning that God works best, when we cease to take matters in our own hands. Trust God and let Him have his perfect work in you. Your leap of faith is waiting…so what are you waiting for?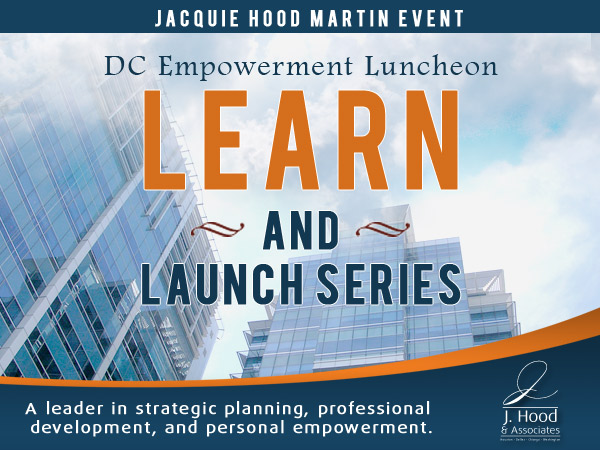 Learn & Launch Series
Our series is more than networking. "Learn & Launch" is relationship building. Building a relationship with yourself so you can take your business, work ethic, and brand to the next level. Getting to know yourself after the kids, the husband, the relationship failure, job termination, and a host of other concerns that only scratch the surface of getting you, back to you! Our monthly empowerment luncheons will give you the guidance and direction needed to restore balance in your life.
· Ever wonder why you are not getting ahead?
· Are you frustrated that your contacts are not returning your calls?
· Can you imagine yourself living a less stressful more balanced life?
· Do you think you can achieve success with your current view of what success looks like today?
· Have you lost your way and need to center and focus your goals and dreams?
The DC Empowerment "Learn & Launch" series is designed with you in mind. Men, women, collegians to corporate executives are discovering that before you leap, you must learn, and as you are learning you are uniquely and strategically positioned to launch what comes next for your life.
Reserve your space and discover truths that will ignite your passion to keep it moving! Registration includes seminar, lunch, and a gift. Cost per person $55. Group and Package rates available. On-site registration is unavailable as lunch is prepared based on accurate registration numbers.
Learn & Launch Series
January 6, 2012, DC Empowerment Luncheon
TIME: 11a-2p
The Willard Building
1455 Pennsylvania NW 4th Floor
Washington, DC 20004
Registration: $55 (Registration includes the seminar, lunch and book.)

Complete your registration by securing your spot in this exclusive and informative seminar. Your life will never be the same!
The cost of this seminar is tax deductible.

Register TODAY! Space is limited. Register securely online through PayPal.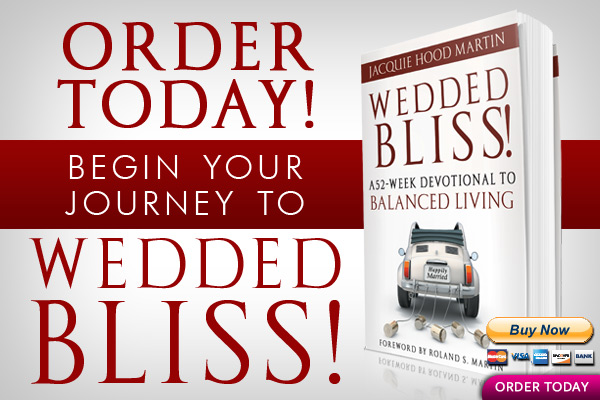 Nothing worth gaining or maintaining has ever come easy. So for the next 52-weeks you will be engaged in practices of reading, writing, and reflecting. And yes, at times the dreaded application of what you are learning. Each day for 45 weeks you will be guided by spiritual words of meditation to help facilitate a new perspective toward love and marriage. The devotionals are written to equip, enable, and empower you toward a life rooted and grounded in the Word of God.
ORDER TODAY to begin your journey to a balanced life!
---
Join Jacquie Hood Martin and J. Hood & Associates for the 2012 Leadership Retreat at Innisbrook Golf & Spa Resort in Tampa, FL May 31 – June 3, 2012.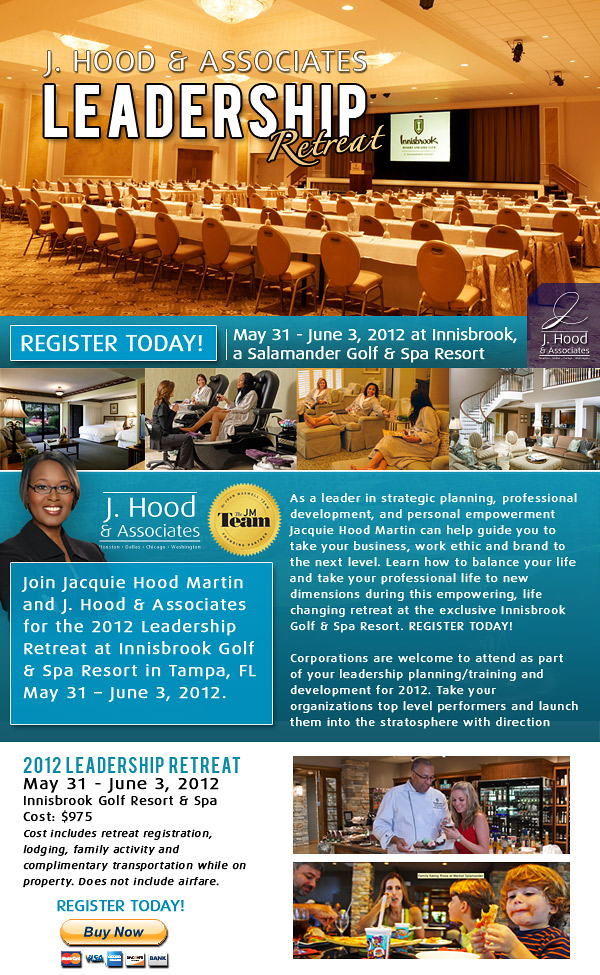 As a leader in strategic planning, professional development, and personal empowerment Jacquie Hood Martin can help guide you to take your business, work ethic and brand to the next level. Learn how to balance your life and take your professional life to new dimensions during this empowering, life changing retreat at the exclusive Innisbrook Golf & Spa Resort. REGISTER TODAY!
Corporations are welcome to attend as part of your leadership planning/training and development for 2012. Take your organizations top level performers and launch them into the stratosphere with direction from J. Hood & Associates.
2012 Leadership Retreat
May 31-June 3, 2012
Innisbrook Golf Resort & Spa
Cost: $975
Cost includes retreat registration, lodging, family activity and complimentary transportation while on property. Does not include airfare.  
For more information about Innisbrook Golf & Spa Resort visit http://www.innisbrookgolfresort.com/ 
REGISTER TODAY for this life changing event!
Follow Roland Martin Reports on Twitter
Follow Roland S. Martin's Timeline On Facebook
Get Roland Martin Reports in your inbox!
Sign up for Roland Martin Reports Daily News Update powered by FeedBurner